Welcome to the myKnight Audit Advisement Project!
---
What's Happening?
As part of the university's ongoing efforts to provide improvements in services for our constituents, we are working together with programs, colleges and Computer Services to provide a tool that will enhance the student's advising experience. Degree and certificate seeking students will be able retrieve a real-time status of their academic career progress in myUCF where the DARS audit currently is located.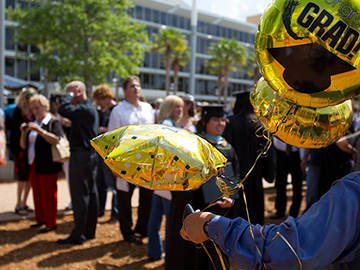 The myKnight Audit provides a record of a student's academic progress toward completion of their academic degree or certificate program. This new audit provides many of the same features that the current DARS audit does:
the student and advisor can review the courses they have taken, including in-progress courses.
how many courses they need to complete their degree.
more information about a student's transfer coursework.
provide a direct link to the registration system from courses required in their degree program.
The myKnight Audit can also assist students and advisors in planning for current and future courses as they pertain to the student's degree requirements.
Degree requirements in the new myKnight Audit are being programmed for students that are in the catalog year 2010 and forward. Students with catalog years prior to this date will require special processing by the advisor.
Why a New Audit?
The new myKnight Audit will provide information and functionality from the existing PeopleSoft Student Records system that should be easy to interpret by students, advisors, and faculty.
Course and Non-Course requirements can be tracked easily
Interactive report allows for enrollment from advisement report
Added batch printing functionality for degree certification
Stable technical support from Computer Services
Removing the DARS to PeopleSoft interface

Allows for real time updates
No more overnight troubleshooting
Eliminates interface errors
When Will This Take Place?
The new myKnight Audit will be available for use in Spring 2016.
Training
Face to face training will be offered during the Spring 2016 semester. Please revisit for specific times and locations. Online training materials are available below.
Repeat Checking — Frequently Asked Questions