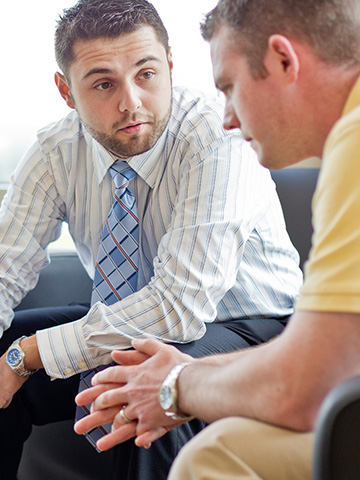 Grade Forgiveness offers a student the opportunity to retake a course and earn a second grade that will be substituted for the previous grade. Students must be enrolled in the second attempt prior to applying for Grade Forgiveness, and requests must be submitted no later than the last official day of class, according to the Academic Calendar, for the term in which the student has registered for the course being repeated. Please note that Grade Forgiveness is a lengthy process and is not official until the end of the term.
Grade Forgiveness can only be requested for a course in which the original grade was a "C-" or lower. Should a student need to repeat a course due to a degree program requirement that necessitates a grade of "C" or higher, the student can request a Grade Forgiveness exception form from the Registrar's Office.
Procedure for Online Submission
Log onto myUCF
Go to Student Self-Service > Student Center > Apply for Grade Forgiveness.
At the next page, type in the code number for the current term (semester). A list of terms can be found by clicking on the magnifying glass icon. Click on the current term.
At the next page, a list of your currently enrolled class will appear. Click on the Select box for the course that you are retaking for Grade Forgiveness. A note will appear that lists the previously taken course, the term it was previously taken in, and the original grade. If this information is correct, click on the Submit button. You will then get a message back.
With prior approval from the Dean's office in which the course is offered, a student can only substitute a course different from the original one if: 1) the substitute course reflects a change in prefix, number, hours, or title but not in substance; or 2) the substitute course replaces a course no longer offered by UCF.
You must ask for a Grade Forgiveness form at our office, and the completed form must be turned into our office no later than the last official day of class of the term the course is being repeated. For questions or to request a Grade Forgiveness exception form, contact gradeforgiveness@ucf.edu.