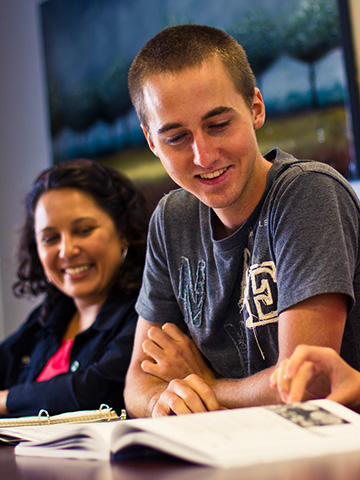 The Registrar's Office provides training to UCF faculty and staff on a variety of topics related to student records including pertinent privacy laws (FERPA). Courses are administered both online as well as through face-to-face classroom sessions.
FERPA Training
Have you completed UCF's FERPA training? If you work with student records – such as class rosters, grades, or personal information – FERPA training is a requirement.
The Family Educational Rights and Privacy Act (FERPA) is a federal law that protects the privacy of students' education and identification records, which begins when they enter public school for kindergarten and continues through high school and into college.
Any institutions that receive funds from U.S. Department of Education programs, including UCF, are required to adhere to FERPA's guidelines. These guidelines ensure that employees who are involved with student records know how to properly handle them.
While FERPA training previously was only required for certain staff members, all faculty members must now complete the online course, SR FERPA Training – SR100W
The course offers scenarios and best practices on information security, with a short, open-book quiz at the end. Most will complete the course within 20 minutes. Faculty who have not completed the course by the deadline will be notified via email.
More information and resources on FERPA can be found here.
How to Register for Training
This training is only available for UCF faculty and staff. UCF employees may register via myUCF:
myUCF > Employee Self Service > Learning and Development > Request Training Enrollment > Choose one of four search methods
Once you submit the training request, you should receive an email confirming your enrollment. The email will be sent to the primary email address indicated on your Personal Information Summary page in Employee Self Service.
Student Records online courses are provided using the Webcourses delivery platform. You will be granted access to the course as soon as we receives authorization. At that time, you may access the online course through myUCF by clicking the "Online Course Tools" tab. The course is available by clicking "Access Webcourses@UCF." To assist you in the enrollment process, more instructions are available in the Employee Self Service User Guide.
Online Training Courses Available
| Course | Number |
| --- | --- |
| SR FERPA Training | SR100W |
| SR Inquiry 1 | SR201W |
| SR Inquiry 2 | SR202W |
| PSAA Degree Audit Training | ACS001 |
| PSAA Exception Training | ACS002 |
Most courses require approval from one of the Student Records Authorizers to complete enrollment.