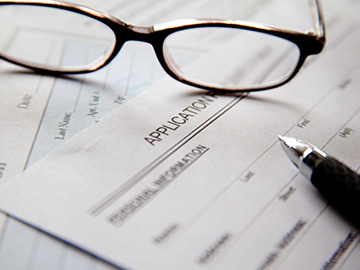 Those who have not attended UCF for two consecutive semesters, have been academically suspended, or have previously earned a baccalaureate degree at UCF and are currently pursuing a 2nd bachelor's degree should fill out an application for readmission.
This form is for undergraduate student use only. Application processing requires approximately ten working days. You may be required to submit an updated "Health Form" prior to readmission. Contact UCF Student Health Services for additional information regarding this requirement.
You will need to be able to access your student records to complete the online readmission application. Click here for help on how to access your student records.
Online Readmission Application Instructions
Only those students seeking a second-degree immediately upon graduation, and students applying for Academic Amnesty, may request a paper Readmission Application.
Please email with the subject line "Request for Readmission Application". All others must apply online; no other paper Readmission Application will be accepted.
DEADLINES FOR SUBMISSION OF READMISSION APPLICATIONS AND SUPPORTING DOCUMENTATION
SUMMER 2023 DEADLINE: APRIL 1, 2023
FALL 2023 DEADLINE: JULY 1, 2023
SPRING 2024 DEADLINE: NOVEMBER 1, 2023
Please follow the process below:
Log on to myUCF using your student ID and password
Click on Student Self Service > Student Center
Once on the Student Center page, go to the Other Academic… dropdown menu and scroll down to Readmission Application.
Read all instructions on the form. Please note: if you were previously disqualified, you will need to include a personal statement indicating the reason for your previous academic difficulties, and your specific plans for ensuring academic success in future semesters.
If you have attended another institution since last enrollment, you must submit all official transcripts. Failure to do so may delay your ability to register for classes.
After submitting the online application, your application status can be found at: https://my.ucf.edu > Student Self Service > Student Center > Other Academic… > Readmission Application Status.
Who is not eligible for readmission to UCF?
Students who are disqualified with a grade point deficiency of thirty (30) grade points or greater, or who have been excluded are not eligible for readmission to the university.
NOTE: Per Florida Statute 1009.21, all students are required to update residency documents on file before the payment deadline of the term readmitted. The claimant must submit copies of two (2) documents or more that support the claim that they have lived/worked in Florida for 12 consecutive months prior to the term of readmission to residencyreview@ucf.edu.