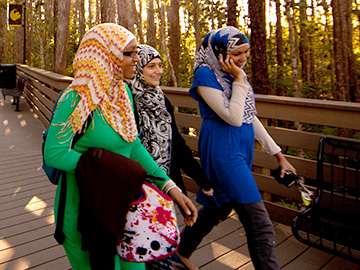 To communicate in a more expedient manner, UCF uses email as the primary means of notifying students of important university business and information dealing with registration, deadlines, financial assistance, scholarships, tuition and fees, and so on.
To avoid missing important communications from UCF, students must ensure that the university has an up-to-date "preferred" email address – as well as both a permanent and mailing (local) address. It is critical that students maintain and regularly check their "preferred" email account for official announcements and notifications.
Communications mailed to an address on record will be deemed adequate notice. UCF does not accept responsibility if official communication fails to reach a student who has not notified the university of a change of email or mailing address.
Please ensure that your email address, as well as your permanent and mailing (local) address and telephone number, are current with the university at all times.
Students can update their contact information through myUCF.
If you don't have an active email address on record with the university or cannot remember what it was, download the Email Change Form and submit it to the Registrar's Office. The form may be faxed to 407-823-5652 or emailed to registrar@ucf.edu.